We are committed!
Today, we all want to consume differently, more responsibly, more ethically. Maison Joliette works actively to ensure that your pleasure in puzzler rhymes with commitment!
Environmentally friendly
The papers and cardboards used for the manufacture of my puzzles and other printed elements are FSC and PEFC certified. These environmental certifications guarantee that the papers have been made from certified fibers and that the chain of custody has been respected at all stages of production and distribution.

The printing works also carry the Imprim'Vert label. To be eligible to obtain the mark, printers must meet the requirements of the criteria of the Imprim'Vert specifications (good management of hazardous waste, secure storage of hazardous liquids, non-use of toxic products, environmental awareness of customers and monitoring of energy consumption at the production site).
Solidarity
To give meaning to my project, Maison Joliette is also a solidarity company.

Each month, a new association is put in the spotlight and 1% of the profits of the month are donated to it.

Culture, environment, social and solidarity economy, childhood... I want to contribute at my level to organizations with which I share strong values.
June 2023 - 🌈 "Le Refuge" Foundation 🏳‍🌈 @lerefugeofficiel
The structure supported, in June 2023, is the only Foundation to fight against LGBT+ phobias recognized as being of public utility in France. @lerefugeofficiel
Created in 2003, Le refuge has the following missions:

- Accompany and accommodate young people who experience family rejection because of their homosexuality or trans identity.

- Listening to young LGBT+ victims of family homophobia or malaise due to their sexual orientation and/or gender identity.

- Raise awareness in schools to encourage students to reflect on the subject of LGBT+ and their phobias.

If you want to know more and support them: le-refuge.org
Septembre 2023 - 🌟 Make-A-Wish France 🌟 @makeawishfr
La structure soutenue, en septembre 2023, est une association, Make-A-Wish France, qui réalise les vœux d'enfants atteints de maladies graves. 
1% du chiffre d'affaires du mois de septembre lui sera reversé.
Créé en 2003, Make-A-Wish France a pour missions de :
-exaucer le vœu d'enfants âgés de 3 ans à 17 ans qui sont gravement malades
-offrir une parenthèse de bonheur aux enfants et à leurs familles qui traversent des moments difficiles
- donner le courage de poursuivre des traitements médicaux lourds au quotidien et de combattre la maladie
Si vous souhaitez en savoir plus et les soutenir :makeawishfrance.org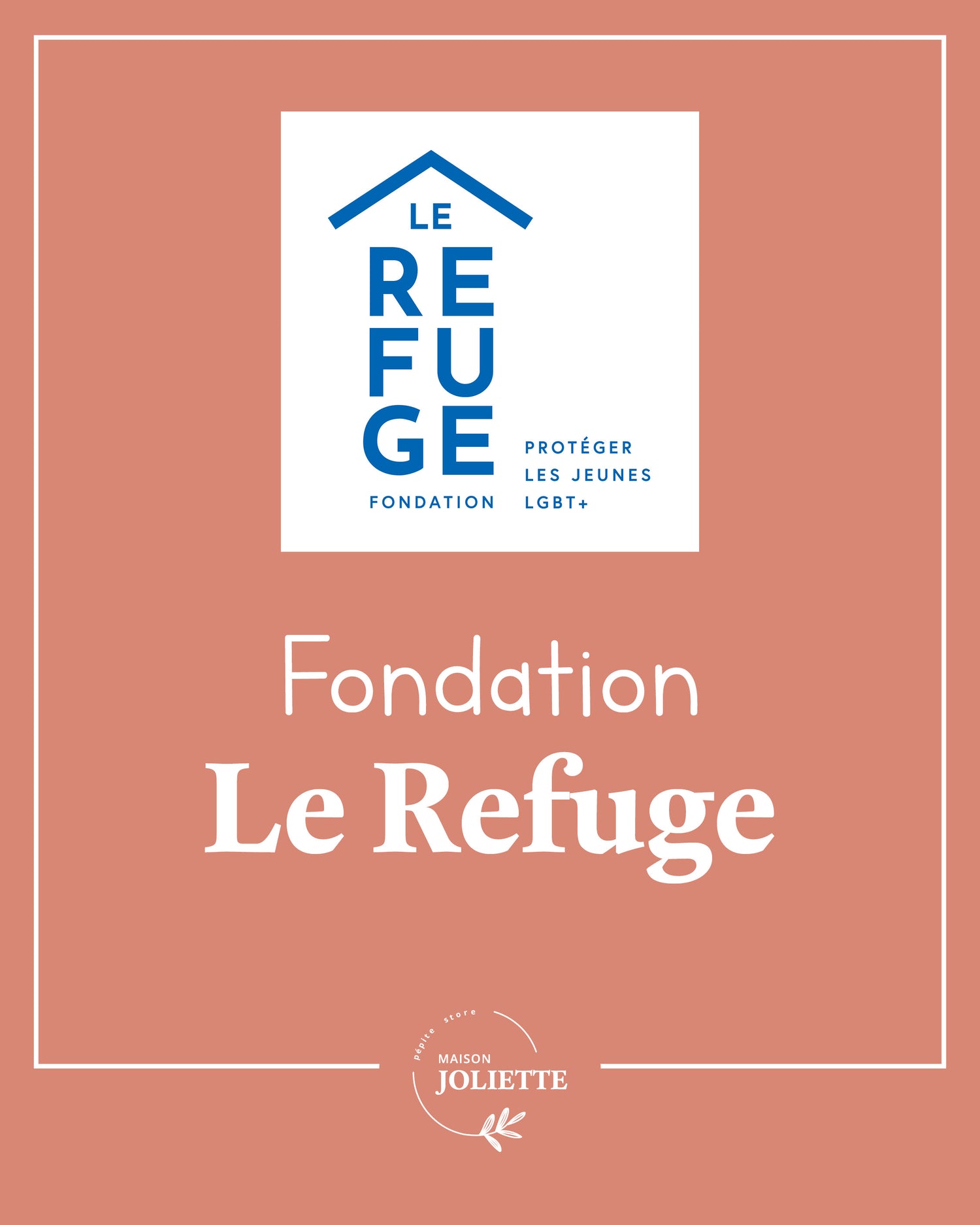 Juin 2023 - 🌈 Fondation "Le Refuge" 🏳‍🌈 @lerefugeofficiel
La structure soutenue, en juin 2023, est la seule Fondation de lutte contre les LGBT+ phobies reconnue d'utilité publique en France.@lerefugeofficiel
Créé en 2003, Le refuge a pour missions de :

- Accompagner et héberger des jeunes qui connaissent le rejet familial en raison de leur homosexualité ou transidentité.

- Être à l'écoute des jeunes LGBT+ victimes d'homophobie familiale ou de mal-être dû à leur orientation sexuelle et/ou identité de genre.

- Sensibiliser dans les établissements scolaires pour amener une réflexion des élèves sur le sujet des LGBT+ et de leurs phobies.

Si vous souhaitez en savoir plus et les soutenir : le-refuge.org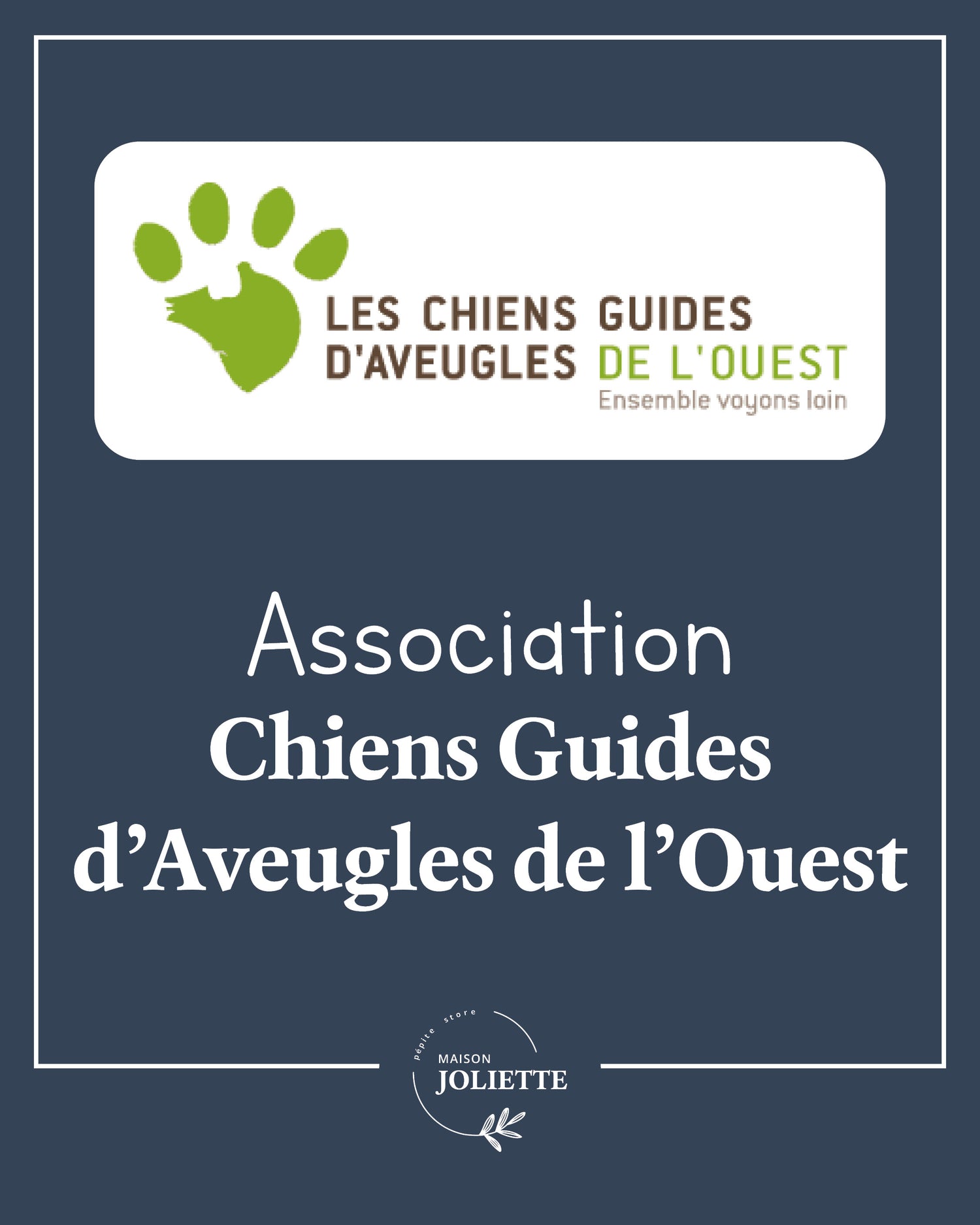 May 2023 - Western Guide Dogs
The association supported, in May 2023, is a structure that aims to improve mobility and strengthen the autonomy of blind or visually impaired people.

Guide dogs for the blind in the West have the following missions:
- Educate and entrust guide dogs free of charge to blind or visually impaired people.
- Study and make available other travel assistance solutions such as the electronic white cane.
- Understand all other disabilities for which the presence of a dog can provide assistance.
More information on: https://www.chiens-guides-ouest.org/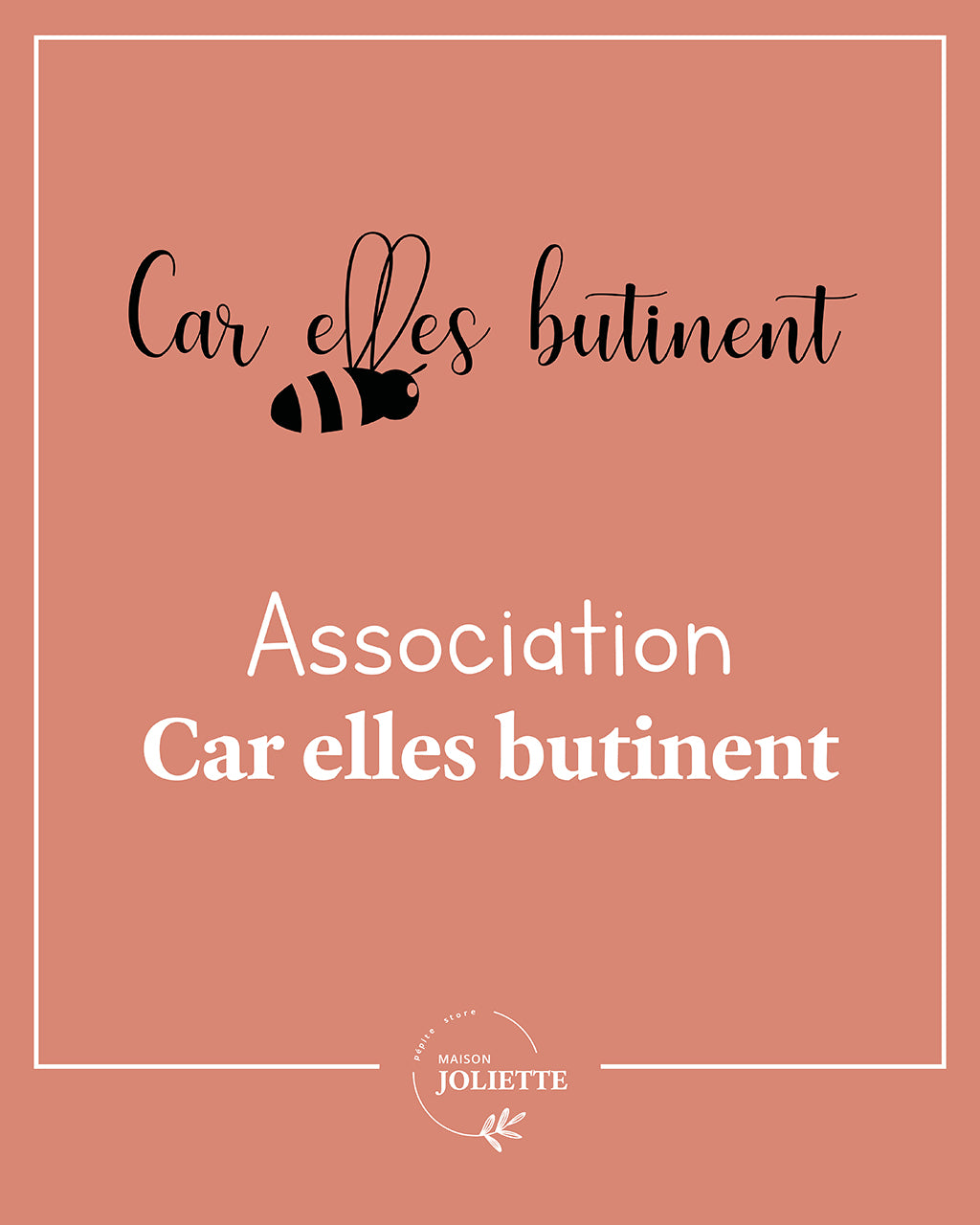 April 2023 - Because they forage
The second association supported, in April 2023, is a structure that raises awareness about the preservation of bees.

Because they forage has the following missions:

- Raise awareness , thanks to educational programs in the classroom, we raise children's awareness of the safeguarding of biodiversity.
- Support beekeepers in organic transition, in the process of setting up or taking a specific approach.
- Engage! The association is also resources and information to commit to a more sustainable and ethical tomorrow!


More information on: https://carellesbutinent.org/

carellesbutinent@gmail.com
March 2023 - Women's Solidarity 49
The first association supported, in March 2023, is a structure that helps women.

Solidarité Femmes 49 has the following missions:

- To fight against all forms of violence against women and to act for the dignity of women. This by all the means that it deems necessary, in particular: information campaigns and various publications for the awareness of this violence, actions tending to the legislative modifications in conformity with the aims of the association.
- Help and assist materially and morally, medically and legally women suffering from violence, particularly domestic violence, as well as their children; give the possibility of being listened to, helped and advised in their steps; bring them to take charge of themselves personally on all levels.
- Welcome and, if necessary, house these women and their children.

More information on: https://solidaritefemmespaysdelaloire.fr/reseau-regional/maine-et-loire-sf-49/

02.41.87.97.22
accueil@solidaritefemmes49.fr
Associations, you wish to be supported by Maison Joliette, contact us!